Archives For friendship
If you think you are too small, try sleeping in a room with a mosquito.
Dance. It's one of those things in life that seeps into your soul in ways unexpected. Not unlike music. When you listen to music or watch a dancer, you see a different side of life, a beauty unparalleled in the never-ending to-do lists and piles of laundry. It's an ethereal experience, even a holy one at times. At least that's what dance is for me.
Whether I'm watching or dancing, I feel a giddy sense of how life should really be lived… all in, wholehearted, full of emotion, passion and movement. There was a time in my life when dance was such an intrinsic part of me that I could never imagine not dancing. But decades later, that is the reality of my everyday life. I no longer identify myself as a dancer, but somewhere my spirit knows that it once flew on the wings of a dancers feet and my heart knows the love of movement that only a dancer can understand… the freedom, the joy, the unbridled attention to the connection between heart, mind, body and soul. Those are moments of freedom, joy and bliss.
What brings that feeling of freedom, joy and bliss to you?
When do you experience that connection to your heart, mind, body and soul?
Do you remember?
I captured these images of EVIDENCE, a dance company when they performed at the Rialto Center for the Arts in Atlanta, Georgia. My dear friend Arcell Cabuag is assistant artistic director and I haven't seen him in nearly 20 years. He is in fact the younger brother of one of my best friends from high school… Michelle. Michelle and I met in junior high and were friends throughout high school. We were in drill team our freshman year together and we would practice our dance performances all the time at her home. Arcell would watch, sometimes critique, and be our audience.
I remember practicing for our performance at the 49ers 50-yard line for a big game. We were so nervous and excited. Arcell filmed us with an old video camera so we could see how well we did and what we needed to change before the big day. Another long forgotten memory that came to the surface as I watched his performance was a day we took everything out of Michelle's closet and pretended to be models. We tried clothes on, walked down the hall to the living room and posed for the camera. We were top models before "Top Model" was ever created… or at least we tried. I'm pretty sure I have the VHS of that somewhere under lock and key.
What memories do you have that bring you laughter and tears at the same time?
Come on in, check out the free giveaways, and connect with some new friends…
ME in 7 seconds: teen fashion photographer, former Apple designer, recovering Starbucks addict, organizing junkie, simple scrapbooker, magazine editor, personal discovery coach (video intro)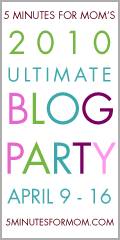 YOU in 17 seconds: this site is for you if…
VISION in 27 seconds: tasra mar | transform is about creativity, expansion, unleashing – seeing more inside of you than you see on a daily basis. Using photography as a way to explore the world at your doorstep and document our fleeting lives. We're designed to be creative and express that creativity in our world. It's not just art, we're learning, engaging, fighting for our very selves and doing something that matters to our family today and for generations to come. (the REAL story)
SO YOU WANT TO WIN FREEBIES & MAKE FRIENDS?

Friends: Leave a comment, tell me about you & I'll stop by your blog and say hi too!
Prizes: Check out today's ultimate prize giveaway, leave a comment and you're IN (see full disclosure).
EXCLUSIVE DEALS: Subscribe to the newsletter for exclusive experiences, discounts, inspiration and contest reminders.
MORE Friends: Tweet or post on Facebook and you get extra prize entries. Just click the TWEET button above right.
FREE FUN: Bookmark or subscribe with the orange RSS button at the top to be notified of prizes and freebies all week long!
If we're already connected on Twitter and Facebook, just add that to your comment… or write more comments… whatever works for you … it's party time so the details will work themselves out!
WHAT REAL WOMEN ARE SAYING
I'd love to have you come back and begin the adventure of reinventing yourself, but instead of listening to just me, why not read what other women have said about why they read and subscribe to tasra mar | transform. Let's take this journey together…
Your blog is different from the others blogs about photography… it confronts me on leaving my comfort zone every time.
You're moving me into action here.
WOW! You just keep dispensing inspiration left and right…
Your blog helps me stay connected to things that I am interested in (photography, scrapbooking, etc). Reading your blog has become part of my morning routine.
Wanted to thank you for lighting the fire under me and inspiring me to work more on my photography and my website. Still working on stretching my imagination and creativity.
5 Minutes for Mom are the organizers of this Ultimate Blog Party which starts April 9th, 2010 so get it on the fun! You can follow the Ultimate Blog Party on Twitter with hashtag #ubp10. Make sure to visit the Prize Page… my prize giveaway is #17 on the US list!
Sign up for the latest tips & tricks to transform your images, albums & life!
You might remember I declared August a giving month. I felt challenged to do what I could to give to others. The response and my experience were both amazing. From giving away free books and prizes, to sending out copies of my book, to featuring real women, it was all worth it.
In fact, I'm still working through some of the list of emails I received. You wouldn't believe how many requests there were! I loved it and was humbled by it as well. If you're still waiting to be featured, feel free to send me an email reminder or leave me a gentle reminder in the comments. 
One more recent request came from Kathy Robinson. Kathy recently felt compelled to start a blog, Pass It On. Kathy gives away handmade cards at least twice a week so the winner can pass on some encouragement to someone they know who needs support and love. The image above is just one of her cards.
It's really that simple. She sprinkles in a bit of herself in her cards and in her blog posts. You'll be encouraged and be an encouragement. Would you take a minute to stop by and leave a comment to encourage her? Who knows? You just might be the next winner!
I'm here! In the city that never sleeps. I'm reminded of a dance I did in junior year to the song, "New York, New York." I wonder if that is where my obsession with this city began. All my life (as long as I can remember), there have been two places that I longed to go: New York and Paris.
Now, within the span of a few months, I have visited New York twice! It's amazing how once you get past the initial visit, the first step, the dream into reality, that everything seems so much easier. What dream, goal, or secret desire is lying dormant just waiting for you to take the first step? Just do it!
So are there any other New Yorkers out there? Wanna get together for lunch? Have a suggestion for the best place to visit? Send me an email, leave a comment, contact me via Twitter and let's do lunch!
I'm taking it all in and I've got the pictures to prove it!
Are you on Flickr? Do you really use it?
I'm curious to know because I just recently started using it more frequently to upload, post, and view images. I've had an account for years but barely posted anything there since I didn't really see a need for it. However, after starting my tasra365 photography challenge to improve my images 300% in a year, I had a change of heart.
The primary reason for the change was a request by one of the participants in the challenge. They wanted a way to participate, but didn't have a blog. Using Flickr and creating a group specific for those taking this challenge allows those with or without a blog to participate equally. AND get feedback and comments.
Feedback and comments are one of the greatest aspects of Flickr in my opinion. It allows you to see what people respond to in your images. It provides instant feedback and gratification for your hard work. And it allows you to challenge and motivate yourself to improve when you are posting in a public forum for others to see.
Would love to hear your thoughts on Flickr and photo sharing. Even more, would be honored to have you join us in our group! Above is just one of the recent images I uploaded to the site.
My children. My husband. Real friends. Quiet time. Captivating images. Heartfelt stories. Yummy food. Funny movies. True laughter. Fresh air. Majestic mountains. Crashing waves. 
Seems I had almost all of the above today on my birthday and I feel blessed beyond measure. 
Some of my favorite things are my children, my photography, and capturing priceless moments. I recently grabbed these images of my kids. They warm my heart. Their innocent faces tell me that all is well.
What brings you joy?
Thanks for stopping by the birthday celebration for co-founders Susan and Janice from 5 Minutes for Mom. They are really rocking the mom blogging scene and wanted to celebrate their joint bdays with everyone!
Check out the Snazl below and join the party for a chance to win some cool prizes, meet new blogging friends, and just connect!
If you've been blogging for a while, you've probably heard of BlogHer, perhaps even attended the conference. Well, it's happening right now in Chicago. Wish I could've been there, but since we just returned from our speaking engagement in New Jersey, film shoot in New York, and visit with friends in Richmond, it was a little much.
So I found some fellow bloggers creating an online meet and greet for all of us NOT in Chicago. Blog Hop '09 is a great way to meet new bloggers and I'm excited to join in. 
New to Real Women Scrap? START HERE…
JOIN RWS
& Get a FREE e-book (see entry on right)
REMEMBER
to sign up for my blog updates in the sidebar.
We're giving away free stuff all week!
INTRODUCE
yourself in the comments so I can stop by your blog too!
Most importantly,
DON'T FORGET ABOUT YOU
! One thing that I encourage every busy woman and mom to do is make sure to take care of you. It's a common theme on Real Women Scrap since I'm all about helping YOU create the life and layouts you've always wanted. From reclaiming your life, passion, and time, to expressing yourself creatively through scrapbooking, writing, photography, and more…we're in this together. Can't wait to meet you!