Come on in, check out the free giveaways, and connect with some new friends…
ME in 7 seconds: teen fashion photographer, former Apple designer, recovering Starbucks addict, organizing junkie, simple scrapbooker, magazine editor, personal discovery coach (video intro)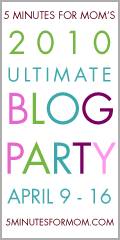 YOU in 17 seconds: this site is for you if…
VISION in 27 seconds: tasra mar | transform is about creativity, expansion, unleashing – seeing more inside of you than you see on a daily basis. Using photography as a way to explore the world at your doorstep and document our fleeting lives. We're designed to be creative and express that creativity in our world. It's not just art, we're learning, engaging, fighting for our very selves and doing something that matters to our family today and for generations to come. (the REAL story)
SO YOU WANT TO WIN FREEBIES & MAKE FRIENDS?

Friends: Leave a comment, tell me about you & I'll stop by your blog and say hi too!
Prizes: Check out today's ultimate prize giveaway, leave a comment and you're IN (see full disclosure).
EXCLUSIVE DEALS: Subscribe to the newsletter for exclusive experiences, discounts, inspiration and contest reminders.
MORE Friends: Tweet or post on Facebook and you get extra prize entries. Just click the TWEET button above right.
FREE FUN: Bookmark or subscribe with the orange RSS button at the top to be notified of prizes and freebies all week long!
If we're already connected on Twitter and Facebook, just add that to your comment… or write more comments… whatever works for you … it's party time so the details will work themselves out!
WHAT REAL WOMEN ARE SAYING
I'd love to have you come back and begin the adventure of reinventing yourself, but instead of listening to just me, why not read what other women have said about why they read and subscribe to tasra mar | transform. Let's take this journey together…
Your blog is different from the others blogs about photography… it confronts me on leaving my comfort zone every time.
You're moving me into action here.
WOW! You just keep dispensing inspiration left and right…
Your blog helps me stay connected to things that I am interested in (photography, scrapbooking, etc). Reading your blog has become part of my morning routine.
Wanted to thank you for lighting the fire under me and inspiring me to work more on my photography and my website. Still working on stretching my imagination and creativity.
5 Minutes for Mom are the organizers of this Ultimate Blog Party which starts April 9th, 2010 so get it on the fun! You can follow the Ultimate Blog Party on Twitter with hashtag #ubp10. Make sure to visit the Prize Page… my prize giveaway is #17 on the US list!
Sign up for the latest tips & tricks to transform your images, albums & life!